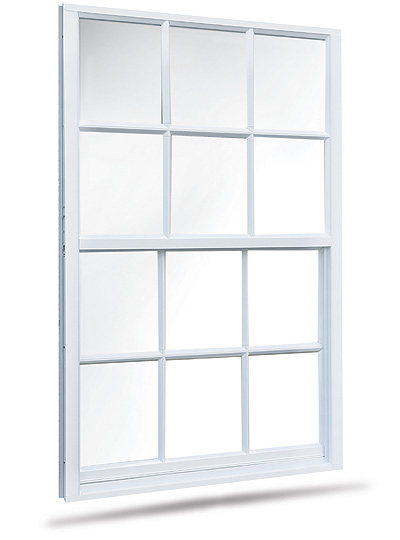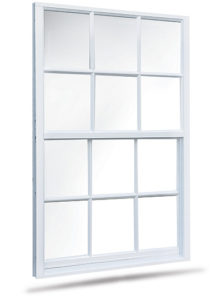 Impact Resistant Single Hung Windows
Single-hung windows have been around for a long time and are easily one of the most commonly used windows in a household.  These windows don't open inwards or swing upwards but rather slide up and down to open and close.   They are perfect for areas where there isn't enough room for the window to protrude when opened.
Single-hung windows are available as an "impact window" making them perfect for Miami homes where tropical storms and hurricanes are an annual event.  Replacing your old single hung windows with new impact resistant windows offers superior protection against flying debris for your family and your home in the event of a hurricane or tropical storm.
Impact-resistant single hung windows are available in different types so that you can choose the right type of window depending on your style.
Single Hung Impact Windows We Sell & Install:
7700 Hurricane Guard™ By Lawson Industries Inc.
4100A Series By CGI Windows
Series 360 By CGI Windows (commercial and residential applications)
Series 110 By CGI Windows
7100 Series By CGI Windows
Winguard® By PGT Windows
Some Features Of A Single Hung Window
Block and tackle balance for easy vent removal.
Bottom sill latch eliminates possible accessibility conflict.
Extruded aluminum snap-on glazing bead provides a strong, clean and neat appearance.
Tubular horizontal rails reduce bowing.
Single plane weathering eliminates gaps that permit air leakage.
Fin-seal provides highly efficient weather-stripping.
Recessed jamb installation holes so screw heads won't interfere with balance travel.
Vent lift rail provides ease of grasping vent.
Sill riser and vent rail are both weathered providing the most efficient defense against air and water penetration.
Profile extruded aluminum muntins have a pleasing appearance that match muntins on our other impact products.
Frame depth is 2 5/8" making it a practical depth to match most commonly available wood bucks.
Omega Doors And Windows Inc. Specializes in the installation of impact resistant single hung windows throughout Miami-Dade and Broward Counties in Florida. With our manufacturer direct relationships you will be getting the best pricing as well as a top-notch installation of your new single hung impact windows.  We back all of our window installations with our 10 year workmanship warranty too for your peace-of-mind.
Single-hung windows can be used on both residential and commercial properties. They are perfect for buildings that cannot use windows that protrude when they are open (like an awing window or casement window).
If you'd like to schedule a FREE, no obligation, no risk consultation to have impact resistant single hung windows installed in your home or business just give us a call 954-416-3020 or fill out our online contact form and we'll get right back to you.