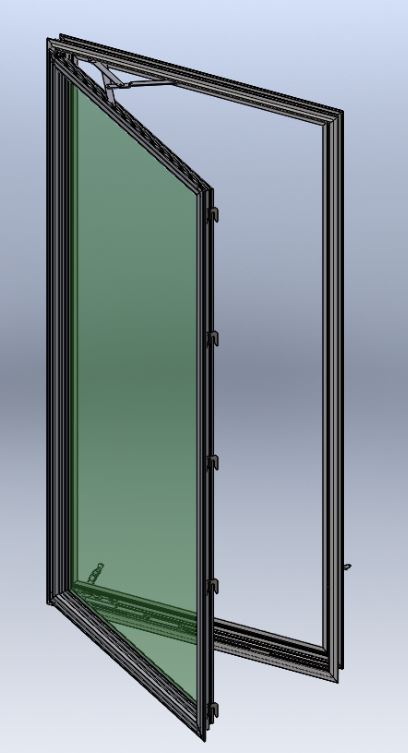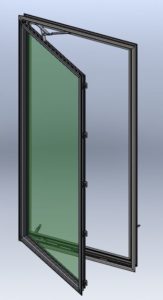 Impact Resistance Casement Windows
As a home or business owner in Miami-Dade county Florida your property needs solid windows to reduce and prevent damage from flying debris during a tropical storm or hurricane.  Among the many diverse types of windows on the market, there are impact resistance casement windows.  These are a great impact window for a variety of residential and commercial applications.
An impact resistance casement window opens like a door and has a hinge on one side. The standard steel parts add to the strength of the window while the foldaway roto handle keeps it looking neat at all times. With the multi-point locking system, you get ultimate security. In addition to the impact resistance for flying debris during a storm, you also do not have to worry about intruders breaking into your house or place of business.
If you live in Miami-Dade or Broward counties in Florida and are looking for a worthwhile service provider for casement windows, contact Omega Doors And Windows Inc. We offer high quality products and installation services for impact resistance casement windows. We have the experience and industry knowledge to install your new windows the right way.
Impact Resistant Casement Windows We Sell & Install:
3200 Hurricane Guard™ By Lawson Industries Inc.
Series 238 By CGI Impact Windows
Series 238SN By CGI Impact Windows
Series 7300 By CGI Impact Windows
Series 239 Commercial Collection By CGI Impact Windows
Winguard® Impact Resistant Casement Windows By PGT
All of the impact resistant casement windows we offer have received an NOA (notice of acceptance) from Miami-Dade County and meet the various standards for impact windows including:
A.N.S.I./A.A.M.A. standard 103.5-76, for DHC 47.
A.A.M.A. 1302.5-76 for forced entry resistance.
F.B.C. TAS-201, TAS-202 and TAS-203.
Our experienced technicians are well equipped to ensure the proper installation of the windows. If you have any concerns, feel free to contact us. Our direct manufacturer relationships allow us to offer the best pricing.
Whether you are building a new home or remodeling your existing property, impact resistance casement windows give your building a unique look and provide protection and security. Since they open like a door, they let in more air than ordinary windows, helping to improve ventilation.  Impact casement windows aren't just tough windows, they are also very energy efficient and reduce heat and glare within your home.  This will help you reduce your electricity bill as your air conditioning system won't be working so hard.
If you'd like to schedule a FREE, no obligation, no risk consultation to have impact resistant casement windows installed in your home or business just give us a call 954-416-3020 or fill out our online contact form and we'll get right back to you.